Osteoarthritis and Rheumatoid Arthritis, while both types of arthritis and both affect the cartilage around the joints, they are different in their causes. Osteoarthritis is caused by the wearing down of joints due to movements that we do with our bodies, the cartilage becomes inflamed from this. Rheumatoid arthritis is an autoimmune disorder where the body attacks its tissues in the joints.
Osteoarthritis
Osteoarthritis usually happens over the years and a build-up leading to osteoarthritis occurs over time. With the main cause being wear and tear on the joints, essentially, the cartilage that is there to protect the joints is worn down over time. The bones, without that protection, they start to bumb into each other which ends up causing more damage and pain. They aren't sure why this occurs but have found facts like aging and obesity to be a common correlating cause.
Symptoms
Possible symptoms include sharp pain in the joints, feeling stiff when trying to move, cracking and creaking of the joints, and muscle weakness.
Treatments
Common treatments for Osteoarthritis are pain medicine like Ibuprofen or Acetaminophen, or on some occasions, prescription medication or shots such as cortisol given in the area of the joint to help relieve pain. Usually, this is a temporary treatment however as cortisol shots only last for so long. Heating or icing the joints is another form of treatment as well as working to strengthen muscles around the joints or having surgery.
For a more guided and long-term treatment, you should see a doctor.
Rheumatoid Arthritis
This type of arthritis is a swelling around the joints. Is an autoimmune disease in which the body's own immune system attacks the body's joints.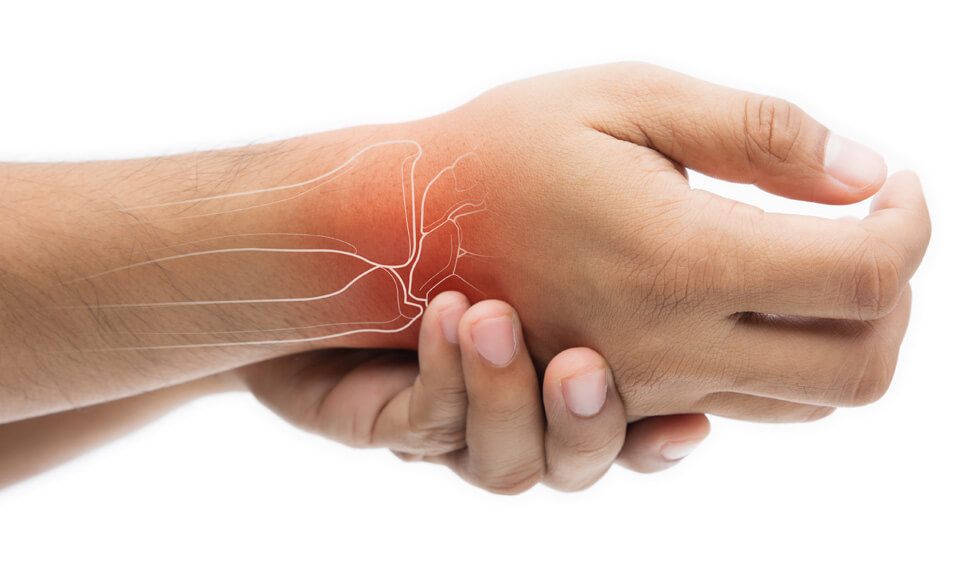 Symptoms
Common symptoms are swelling of the joints in and around the arms and legs such as wrists and elbows, knees, and ankles. Generally, this occurs simultaneously on both sides of the body. It can affect some of the organs of the body like the heart and lungs too.
Treatments
Generally, medications, lifestyle changes, and exercise are the most common forms of treatment. Home treatments of resting when needed and creating a friendly environment for your joints are helpful.
For a more guided and long-term treatment, you should see a doctor.
Differences

Osteoarthritis normally happens over the years and has a slower, gradual onset, has generally no swelling, and is habitually only on one side of the body. Rheumatoid can start at any time and can have a rapid onset where symptoms happen in weeks, is a swelling of the joints, and affects the whole body.
Management

For Rheumatoid, the best management is living a healthy lifestyle, rest, and taking immunosuppressants to manage symptoms, along with other therapies. With Osteoarthritis, medication, other therapies, and exercise are great management techniques. However, those that have either case of arthritis should always consult their doctor for specific treatments.