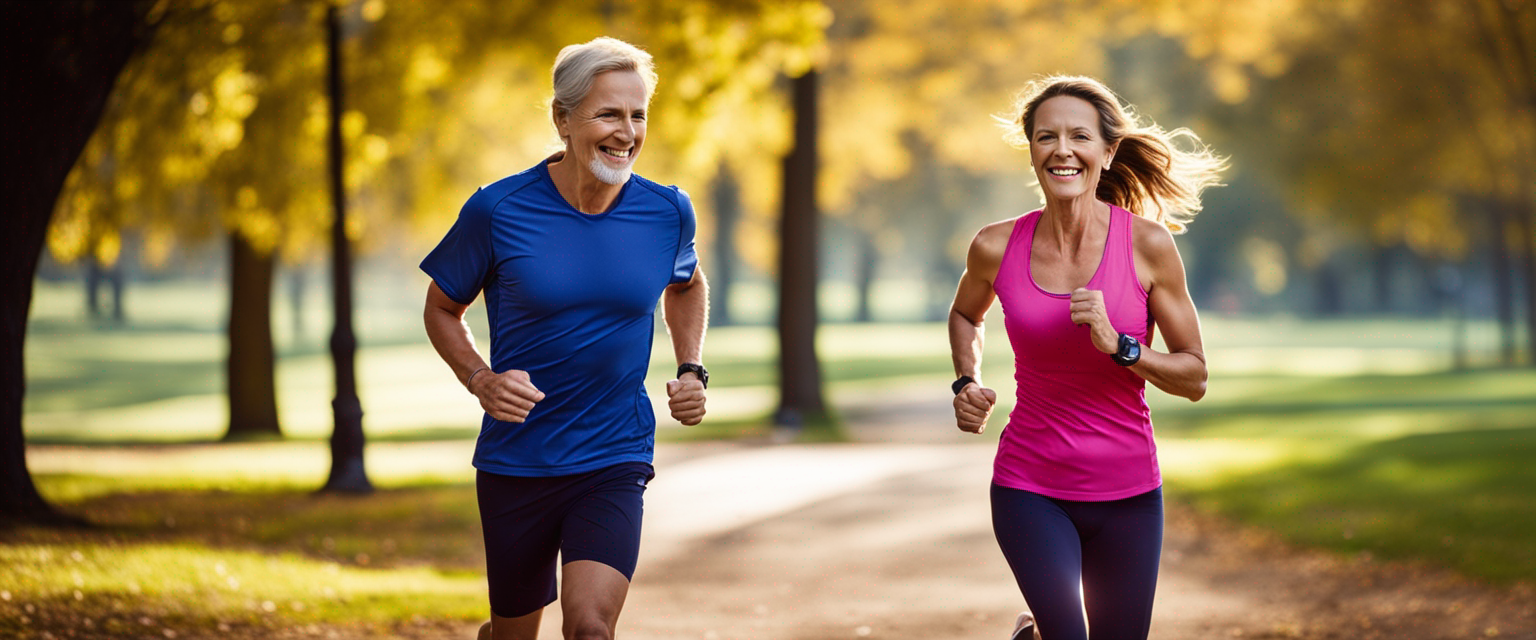 If you're living with arthritis or knee pain, you may feel that exercise is the last thing you want to do. The pain and stiffness can make even the simplest movements challenging. But here's the secret: regular, low-impact exercise can actually help reduce arthritis symptoms and improve your joint health. It's time to unleash the power of exercise!
Exercise is a natural and effective way to relieve arthritis and knee pain. It can help maintain healthy and strong muscles, preserve joint mobility, and improve your overall fitness. Low-impact exercises such as walking, cycling, swimming, water aerobics, and light gardening are particularly beneficial, as they don't put stress on the joints.
Start slow and steady. Aim for 15 to 20 minutes of aerobic activity at least three times a week. Gradually increase the duration and intensity of your workouts as your strength and stamina improve. Remember, it's always best to consult with a healthcare professional before starting a new exercise routine.
It's also important to equip yourself with the right gear. Wearing a bamboo knee sleeve, for example, can provide the support and compression needed to alleviate knee pain. This innovative product from ArthritisHope is made from bamboo charcoal fiber. It's breathable, hypoallergenic, and has antibacterial properties. It can help improve blood circulation and speed up the recovery process.
Water exercises are particularly beneficial for people with arthritis. The buoyancy of the water reduces impact on the joints, making movements easier and less painful. Try water walking, water aerobics, or swimming for a refreshing and joint-friendly workout.
Aerobic exercises such as walking, bicycling, and using an elliptical machine are also great for joint health. These activities can improve your cardiovascular fitness without causing undue stress on your joints. They can also help manage your weight, which is crucial in reducing pressure on weight-bearing joints like the knees and hips.
Strength training is another essential component of an arthritis-friendly workout routine. It can help build strong muscles, which in turn provide better support for your joints. Start with light weights and gradually increase the load as your strength improves. Remember, it's not about lifting heavy weights, but about consistent and controlled movements.
Exercise is not just about physical health. It also plays a significant role in mental wellbeing. Regular physical activity can help manage stress, improve mood, and boost self-esteem. It can empower you to take control of your arthritis and live a more active and fulfilling life.
Exercise can be fun too! Try new activities like bocce ball, shuffleboard, or dancing. Join a group exercise class or find a workout buddy. Make exercise a part of your daily routine and find activities that you enjoy. This way, you're more likely to stick to your exercise regimen.
Living with arthritis or knee pain can be challenging, but it doesn't have to limit your ability to lead an active lifestyle. With the right approach and mindset, exercise can become your secret weapon against arthritis and knee pain. It's a journey of self-discovery and empowerment. It's about finding what works best for you and embracing the power of movement.
Remember, every step, every stroke, and every move counts. Your body is stronger than you think, and so are you. Don't let arthritis or knee pain hold you back. Unleash the power of exercise and discover a stronger, healthier, and happier you.
And remember, you're not alone in this journey. ArthritisHope is here to support you with a range of arthritis-friendly products and resources. Together, we can conquer arthritis and knee pain.
Take that first step today. Your body and mind will thank you.